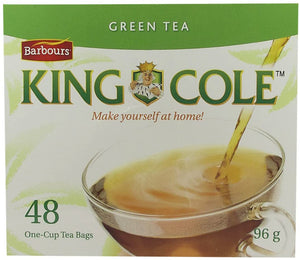 King Cole Green Tea.  Produced in New Brunswick Canada since 1867!
- King Cole's famous Green tea in a 48-count box.
- The unfermented leaves of the Camellia Sinensis plant creates a delicious green tea that helps boost metabolism and contains healthy anti-oxidants.
- King Cole Organic Green tea is a consistent, quality cup of tea every time.